Welcome to the web home of Blue Arse Fly!
We are a five-piece rock and pop band based in Exmouth in the beautiful South West of England and bring to you music from across seven decades!
Blue Arse Fly have regular gigs at local venues across Devon, as well as having the pleasure of playing for fly fan weddings, parties and even local festivals!
If you have an event or a venue and need high-quality entertainment, we're your band! Click here to get in touch.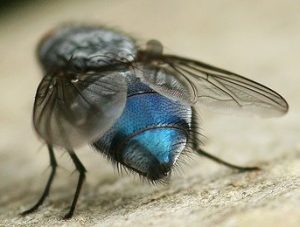 Fly Fan Testimonials
"Thank you for an amazing set on Saturday. We had an amazing day and you guys topped it off with some absolute tunes! Everyone was commenting on how good you guys were. Apologies for some of the film you must have picked up on the camera of us on the dance floor!"
"Showcasing our brand new pop up bar tonight at Laura's Harry Potter themed birthday bash. The hostess absolutely rocked it with her band, Blue Arse Fly. These guys are based in Exmouth and are seriously amazing. Laura's voice was just unreal and now I need to have a party so we can book them!" (- The Gin and Sin Co.)
"We're back to reality now but what an amazing day made only better by you guys! The setlist was perfect for the occasion and gave a great party atmosphere. And thanks again for the perfect rendition of I Won't Give Up – a credit to your talents. We will be sure to recommend you if we get a chance! Thanks again and best to all."
"As parents of the groom we would just like to say a huge thank you to you and fellow members of the band. As parents / oldies we had never heard of you guys, we just agreed to pay for the live band. We have to say it was money well spent, we all had a fantastic day finished off by you guys. Thank you all for making our son and daughter in law's day complete."
"Thank you for an amazing set.. You were brilliant made the evening. My kids have told everyone they went on stage with a band – you were the talking point at work and will be highly recommended from us all xx"
"You guys were as always, amazing!!"
"Absolutely cracking gig tonight. Well worth seeing again soon."
"You were brilliant. Well done!!"
"Saw you today for the first time, don't usually do reviews, but needed to today! WOW what a great band."
"Thank you so much for an awesome set at our wedding on Saturday. You nailed every single song and your version of our maroon 5/AC/DC for our first dance was superb. We're so pleased you were part of our perfect day. x"
"Was fantastic to see you at the Exmouth Festival, we had never seen you before, but will defo see you all again, you are amazing. x"
"Blue Arse Fly were a wonderful and much welcomed addition to St John's Fayre 2015… they played a broad, carefully selected range of hits that kept the crowds dancing into the night. Such was their eclectic portfolio that spanned the decades, they appealed to the whole family – young and old, frequent and novice gig goers. Everyone was dancing! Huge thanks to the band for a wonderful evening and we hope to see them in Witheridge again in the future!"
"First time I've seen you guys. Loved the tunes.. Could have been one of my own play lists. Don't think I've ever seen anyone cover Radiohead. Laura's voice is fab. Really enjoyed."
"Thanks so much guys, you were amazing! I've just listed your web page on the Colehayes wedding group so we can direct other couples to you!! Can't thank you enough. Xxx"
"Bloody amazing! I have no voice left and I don't think it has anything to do with the cider!"
"Thank you for Friday – it was such a wonderful evening… it was just great!"